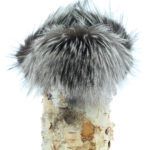 The aviator hat model is available with a choice of cords (the 2 pictures on the left) or small belts (the pictures on the page above).
The model with cords can be worn ears attached to the top of the head or simply lowered.
While the model with belts is only worn ears lowered.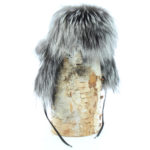 XXS= 19 à 19.75 in
XS= 20 à 20.75 in
S= 21 à 21.75 in
M=22 à 22.75 in
L=23 à 23.75 in
XL=24 à 24.75 in
XXL= 25 in & more